147.925 sqm GBA overall project
98.812 sqm Office project GLA
2.000 sqm
Fitness, spa & retail area
The Light is one of the most attractive mixed-use real estate projects in Bucharest, with office space & residential. The project is part of an extensive and bold concept that aims to build a whole neighborhood in the Politehnica area.
The project will feature additional day-to-day facilities. Developed in three main stages, through this project, we strive to sustainably regenerate a traditional area into an urban hub in the heart of the city.
The innovative design of office space buildings, as well as the residential buildings, provide flexible work, relaxation and living spaces integrated into a pleasant environment. During the night, the project becomes a bright urban landmark, thanks to the retro-lighted façades, as an expression of the project's name, The Light.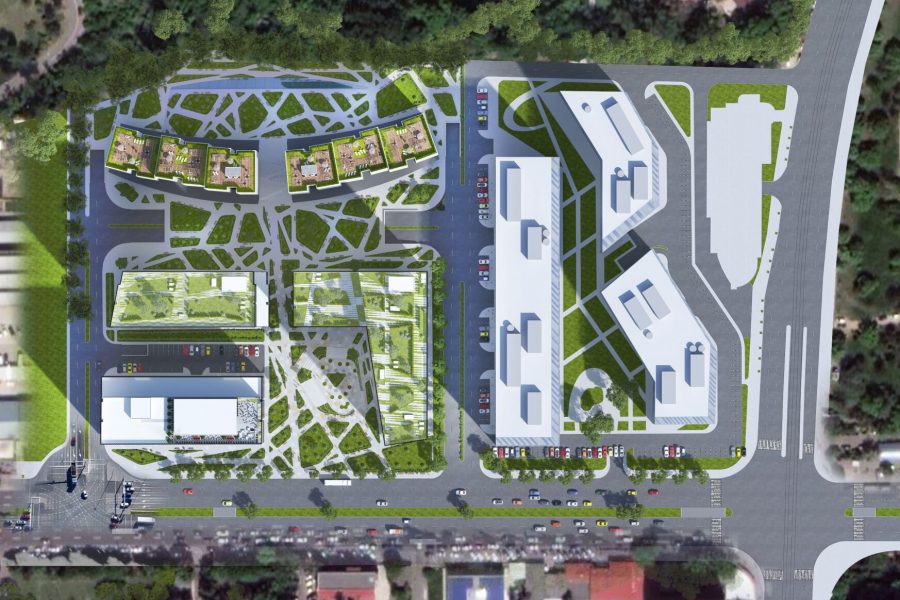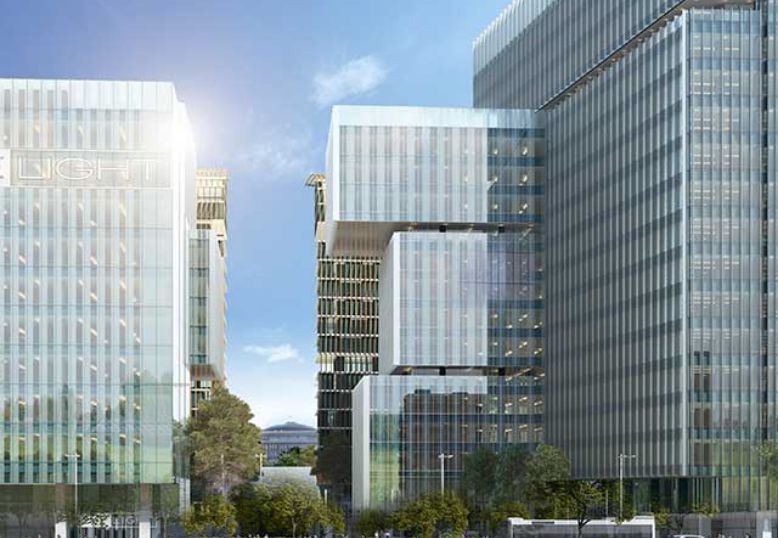 Office area
The Light Offices – 98.812 sqm usable area of class A office space divided between three buildings. 
The first development phase – The Light One – recently completed, it delivers a maximum height of 11 floors and 21.653 sqm.
Through simple, sharp, clean composition, the building has an outstanding presence and a timeless design. It has great visibility from one of the most important boulevards in the city, Iuliu Maniu Blvd.
Residential area
The Light Home – a modern, luxury style compound consisting of 196 apartments. It is located near The Light Offices, on approximately 39.815 sqm GBA.
It is a sophisticated residential neighborhood, with two luxury resort buildings, away from the noise of the city. The community will have a range of houses for families, couples and singles, offering a wide selection of 2, 3 and 4 bedroom apartments.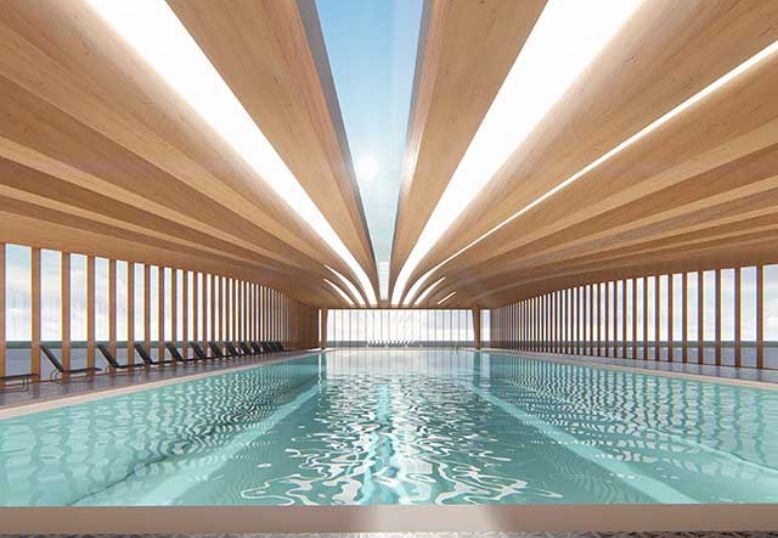 Additional amenities
The Light provides around 2.000 sqm for retail area and lively fitness and spa facilities. Ideal amenities for an active community – retail and coffee shops, relaxation areas, restaurants and exterior landscape with vegetation and socializing areas.
A swimming pool with a spacious green terrace, accessible to the public, is located between the two blocks of flats. The compound contains a Spa & Fitness Center that sets the design style of the place and includes many services for residents.
Project development roadmap
1

The Light One

Completed
Height: 2B + GF + 10 floors + technical floor; Gross Leasable Area: 21,653 sqm plus 293 parking spots and 6 elevators;
Facilities
Amenities: retail/restaurant, relaxation area, medical clinic, exterior terrace;
BREEAM Excellent certification in progress;
Intelligent façade solution, alternating frosted and clear glass;
Lower energy consumption for lighting and air conditioning;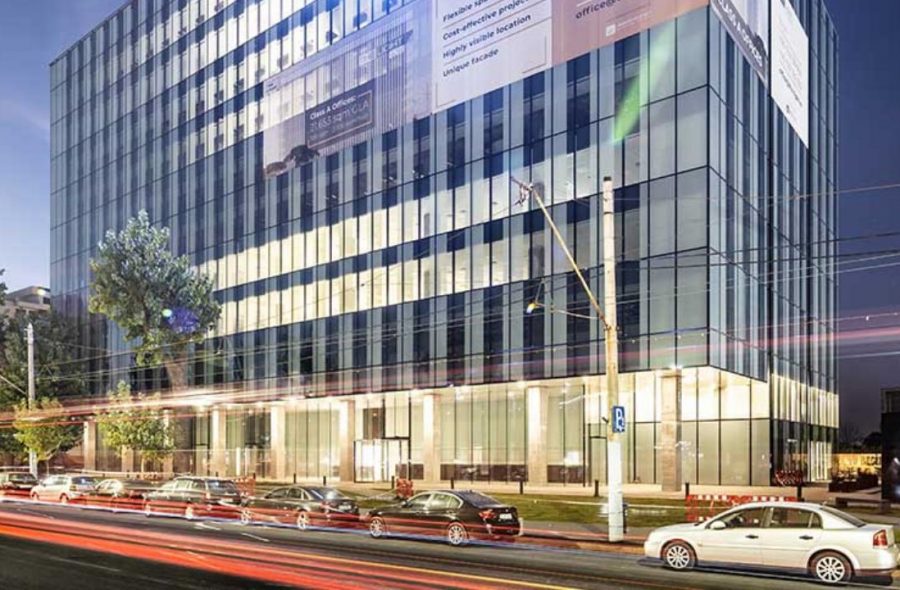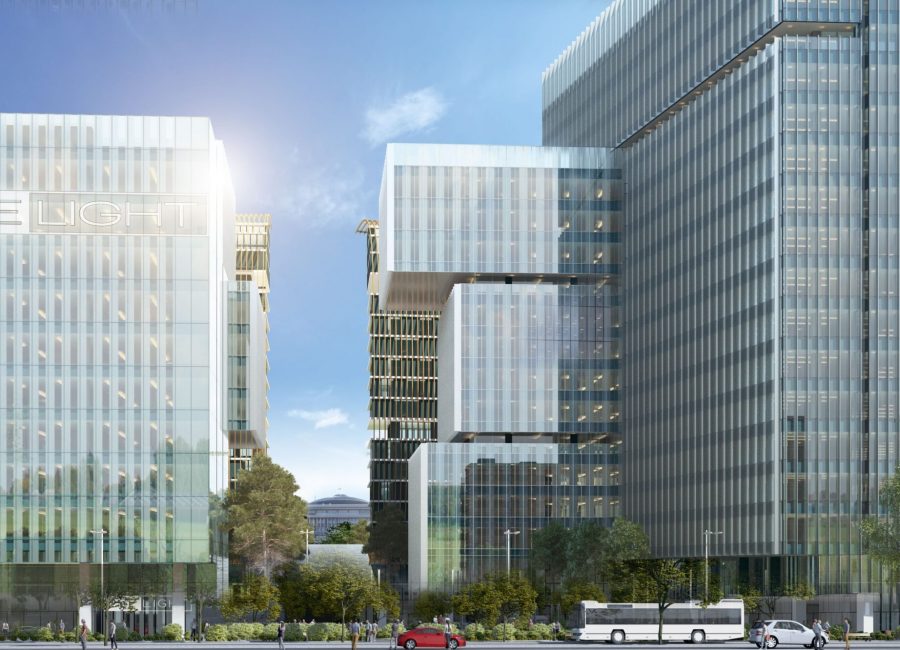 2

The Light Two și The Light Three
Facilities
Curtain wall glazing system using highest performance glass, for maximum natural light and glare control;
Optimal space flexibility and maximum efficiency, for any type of interior design;
LED sources provide a superior lightening system with low power consumption;
Green spaces arranged on the entire surface of the project
Pedestrian area for outdoor activities, promenades or outdoor leisure;
Facilities
Double orientation for each apartment (Politehnica Park and Iuliu Maniu Blvd.);
Matrimonial bedrooms with independent dressings, bathrooms and lounge area;
Underfloor heating, ceiling cooling and fresh air filtration and treatment;
2-room apartments, built area of ​​100-150 sqm;
3-room apartments, built area of ​​160-170 sqm;
4-room apartments, built area of ​​180-190 sqm;
2 apartments on each level with controlled elevator.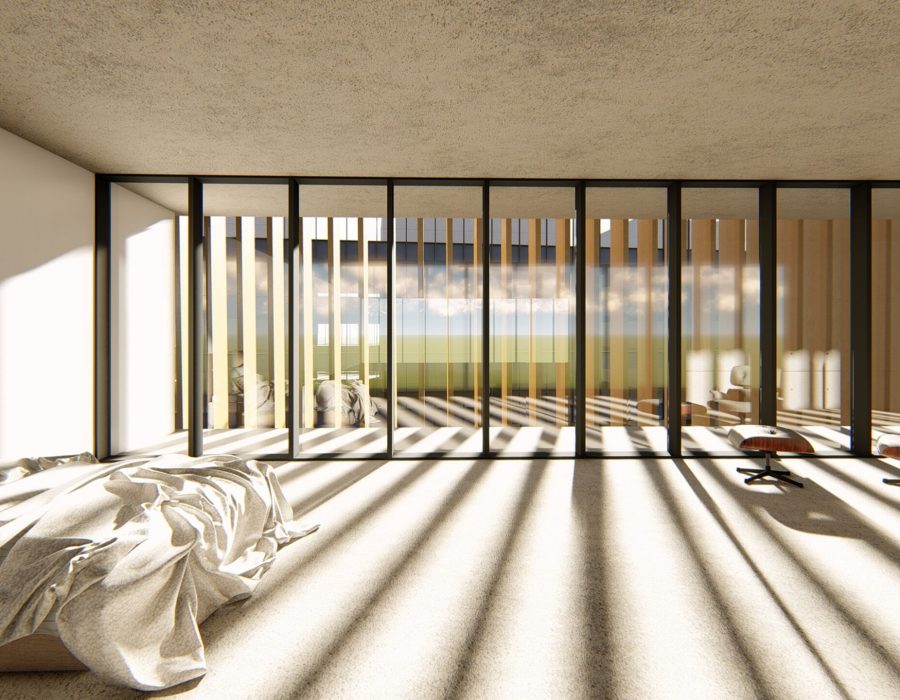 Bucharest, 10th of November 2020 - River Development, the developer of the integrated project The Light, leased to ManpowerGroup Romania an area of ​​1,063 sqm in the class A office building - The Light One.
Read article
Location
The Light is positioned in the center of an important urban pole, on 6R Iuliu Maniu Blvd.
Having a strategic location, the project provides visibility and access to and from the city through Basarab Bridge, as well as excellent transportation for the employees.
Accessibility
3 km distance from Botanical Garden and Cotroceni Palace

5 km

 distance to Piata Victoriei

6 km

 distance to Unirii Square
opening to 

A1 highway

, 6.7 km distance to the ring road

20 km

 distance to 

Henri Coanda International Airport

 (30 de minutes by car).