964.800 sqm GBA overall project
305.200 sqm
GBA residential
SEMA PARC - The largest urban regeneration project in Bucharest, is a mixed-use real estate development, covering all the functions and facilities of a current urban development.
The precinct is well connected to the major road network as well as to public transport. It is bordered by the Dambovita River to the north, a major university development is in the southern neighborhood.
The site covers some 1,050 m in east-west direction and stretches some 710 m at its greatest width, and it is generally flat at a mean elevation of between 75.50 to 76.50 above sea level. On the western perimeter, a steep slope rises some 3 m to connect to the surrounding ground. Towards the west, beyond the Soseaua Virtutii, the land rises over 11 m to reach an elevated position (91.00 NN) with excellent views on Lacul Morii and the city.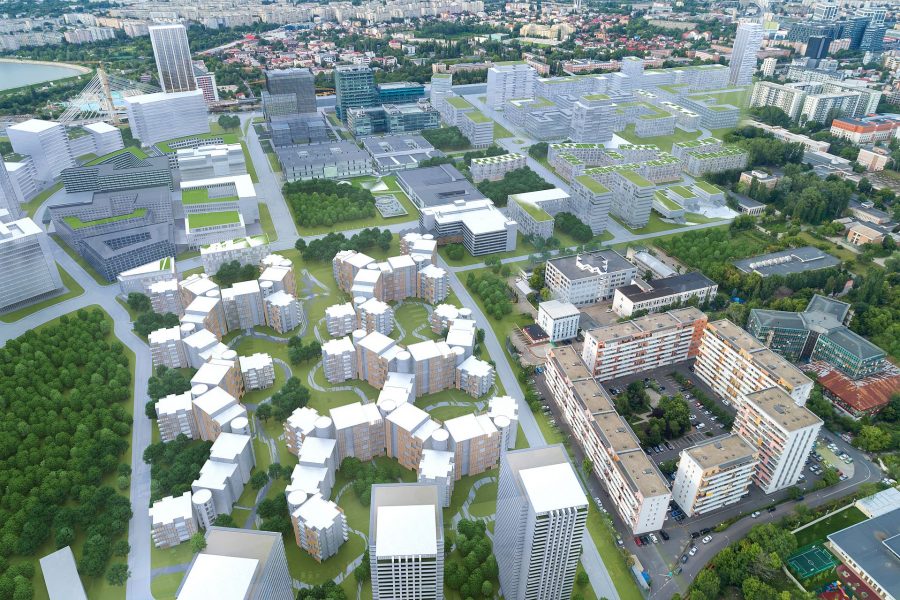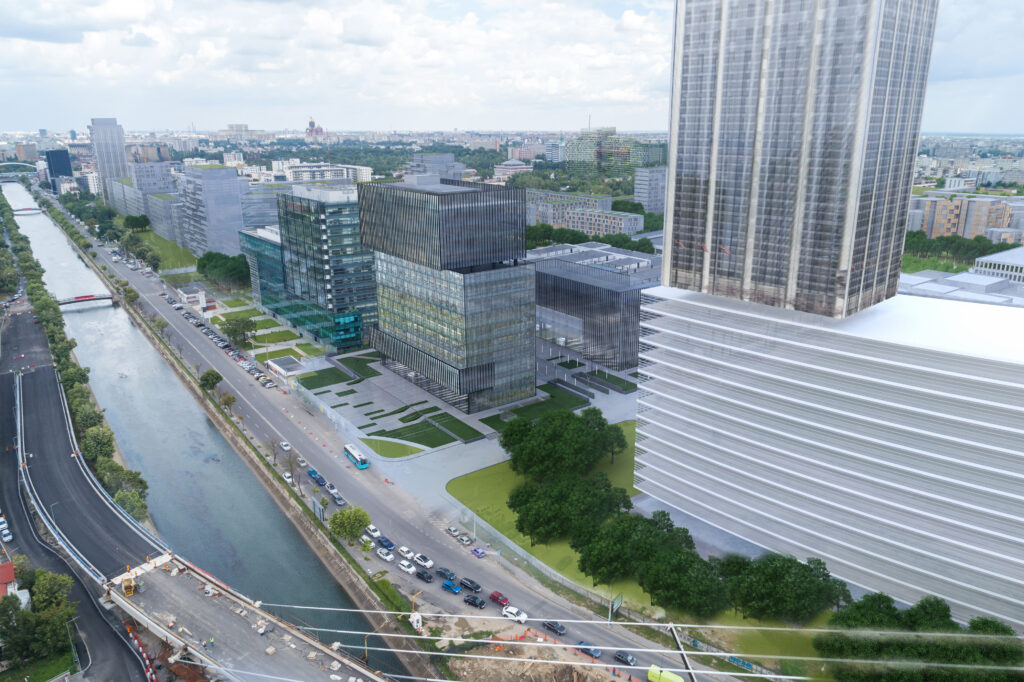 Office area
Sema Parc will include three types of Class A office buildings – city buildings, courtyard buildings and pavilion buildings, embedded into an original concept.
With two courtyard office buildings completed and sold, the master plan advances to the 2nd and 3rd development phases: refurbishment and reconversion of existing buildings into class A low-rise office buildings (Bruxelles, Paris and Berlin), respectively two new class A office buildings (London and Oslo).
Residential area
"The place to be", a place that will revitalize urban life in the Western part of Bucharest.
The residential project in Sema Parc will be a hexagonal type development that allows for optimal density of the building, but also provides generous green spaces. The residential segment will include 41 blocks of flats, rising to between 5 and 9 floors. In the Southern area, the emphasis on height will be provided by three residential towers.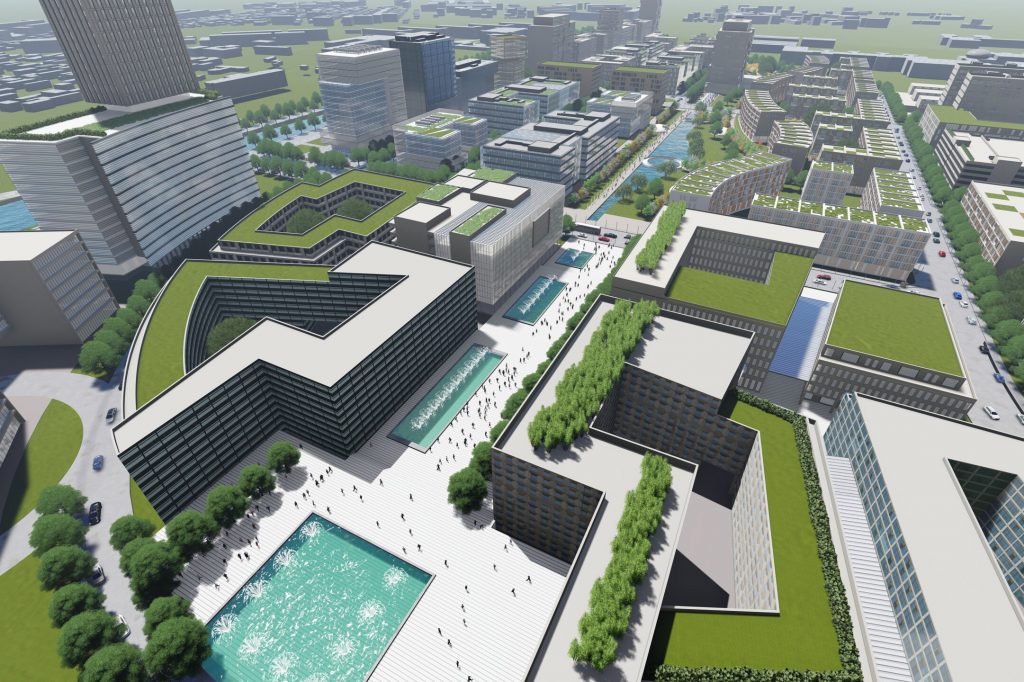 Retail area
Commercial galleries, like the famous ones we find in great European cities, not just a simple commercial center.
The high-street area integrated into this complex will be unique in Bucharest. There will be a commercial area made up of 7 large galleries that will extend over a surface of 3 km, including shops, restaurants or coffee shops.
Project development roadmap
Sema Parc stands for a vibrant space, efficient and environmentally friendly, which aims to change the central-western area of the Capital through a harmonious urban concept, for all of those who choose to live or work here.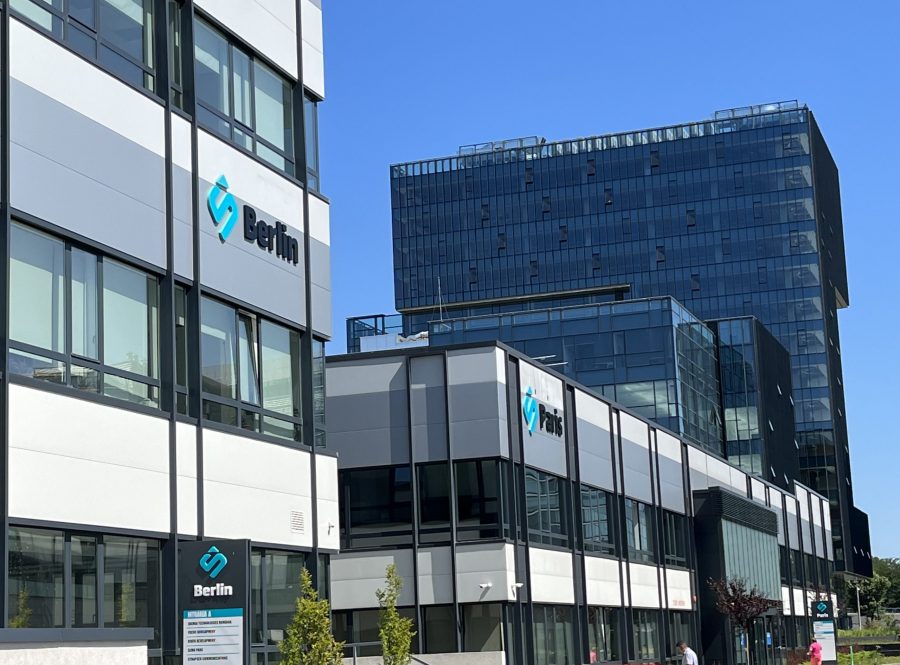 1

Bruxelles, Paris & Berlin 

In use
Refurbishment and reconversion of existing buildings in courtyard-type class A office space.
Facilities
Bruxelles: 13,488 sqm GLA | Paris: 10,077 sqm GLA | Berlin: 14,817 sqm GLA 
Berlin: 14,817 mp GLA
Excellent natural lighting & large lobbies with contemporary design;
Generous floor plates ranging between 2,400-6,700 sq m, with flexible partitioning;
Undergoing the BREEAM Excellent assessment process;
Openable windows, that ensure natural ventilation of the spaces;
Aluminum joinery with thermal barrier, excellent soundproofing up to 52 dB;
Modern HVAC system, VRF Mitsubishi Electric IV, with independent adjustment in open spaces, electric, zero harmful gas emission.
Class A Office Buildings, certified BREEAM Excellent in design and targeting Outstanding in use.
Facilities
London - 21,347 mp GLA (GF + 15F) |
Oslo - 10,177 mp GLA (P + 5ET + 1ET)
Rentable spaces range from 909 to 2,020 sqm/ floor;
Only 5% add-on factor, the lowest level on the local market;
BREEAM Excellent certified;
Acoustical ceiling & free height of 3 m, above the standards of existing buildings in the city;
Retail area and conference room.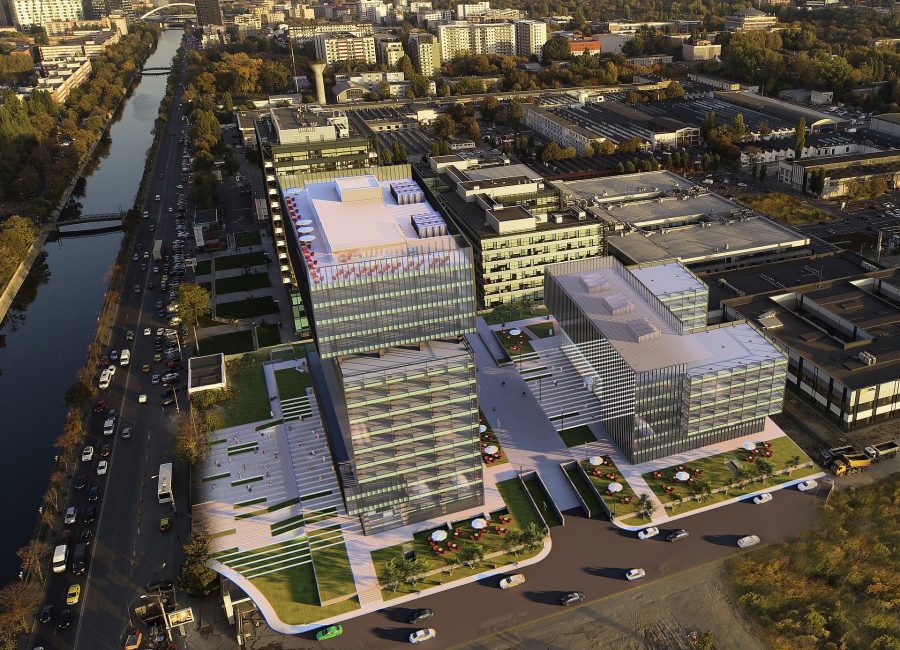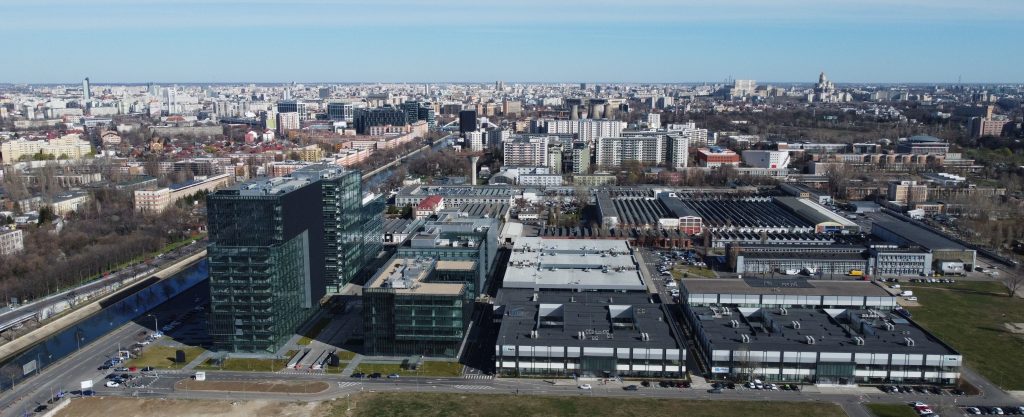 They are the Bruxelles, Paris, Berlin buildings, totalling 38.000sqm of class A office space, which, in addition to the BREEAM Excellent certificate, have now also obtained the DEKRA TRUSTED FACILITY No. certificate. TSF273:
Read article
Location
Sema Parc is situated in Central-Western part of Bucharest, in the heart of a youthful and animated community, near "Regie" Student Campus and the Politehnica University.

Accessibility
Petrache Poenaru metro station is situated on site, the project having easy access to all public transport means in Bucharest (metro line M1 | Unirii-Petrache Poenaru-Victoriei)
Light rail tram no. 41 Piaţa Presei Libere-Pod Ciurel-Ghencea
601 Bus (Semănătoarea–Universitate).